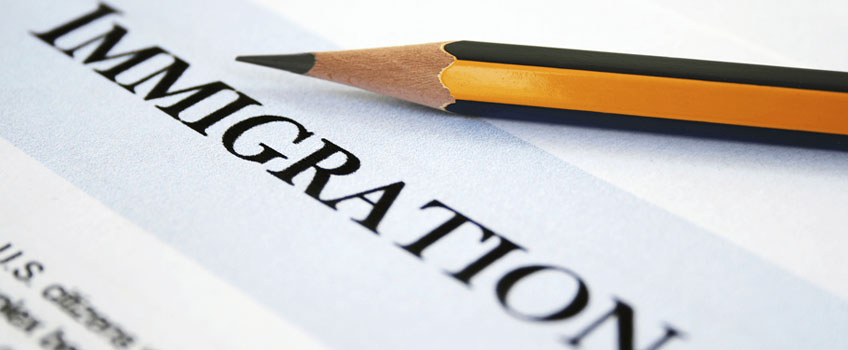 With many years of experience our Immigration Solicitors provide services in a several areas, including all aspects of the New Points Based System which covers the new Tier 1 (General) system, which was previously known as HSMP, and how to get a UK Work Permit under the new Points Based Tier 2 System as well as Student applications.
We have garnered extensive experience in handling various types of applications; from Marriage, Civil Partnership, Asylum and Human Rights applications (in particular Article 8; the right to private and family life, and Article 3; protection against inhumane and degrading treatment). This also includes the overlap between Mental Health issues, Immigration and Asylum law, Women and Unaccompanied Asylum seekers. Our field of expertise also covers European Union legislation. In recent years we have established a wide client base in relation to Civil Partnerships.
If you would like help in bringing a relative to the United Kingdom, for example a parent or a grandparent, as your dependent, our Immigration lawyers will help you to ensure that you comply with all of the Home Office criteria. Our Immigration Lawyers deal daily with the rights of EU nationals and non EU nationals. Whether you are an employer looking to hire an overseas national, a skilled professional considering furthering your career in the UK, or a student contemplating a period of study at one of the UK's universities, we can advise and assist you at all stages of the immigration process.
We will advise you on the legal requirements, your eligibility, the range and content of documentation required, processing timescales and supplementary matters to ensure that the immigration process runs as smoothly as possible for you.
Our successful track record has enabled us to establish a client base from four major continents; Africa, Asia, Latin America and Europe. Many of our clients choose to stay with us from initial entry to the UK, through extension and settlement applications, to naturalising as a British citizen. We were directly involved in a landmark ruling at the Royal Courts of Justice in 2013, a precedent-setting decision which prevented the deportation of Tamil asylum seekers. The case garnered national news coverage.
We understand the need to provide you with affordable legal services as well as recognizing that your matter is as important to us, as it is to you. Our Immigration team can give legal advice in the following languages: English, French, Guajarati, Hindi, Sinhalese, Tamil and Urdu. We are also able to provide external interpreters in any language.

Areas of Practice

Happy
Clients
From the moment I picked up the phone and spoke to Satha, I found them to be most efficient. They always kept us up to date with everything as to where my case was going. I had a fantastic outcome and I have to commend Satha solicitors for their efficiency and communication throughout the case. Many thanks for everything.

Robert Manchester

The purchase of my apartment and the sale of my house were both handled in a very efficient and professional manner. Sincere thanks to Satha.

Daris England

We feel that Satha did an excellent job…

Benus pvt ltd