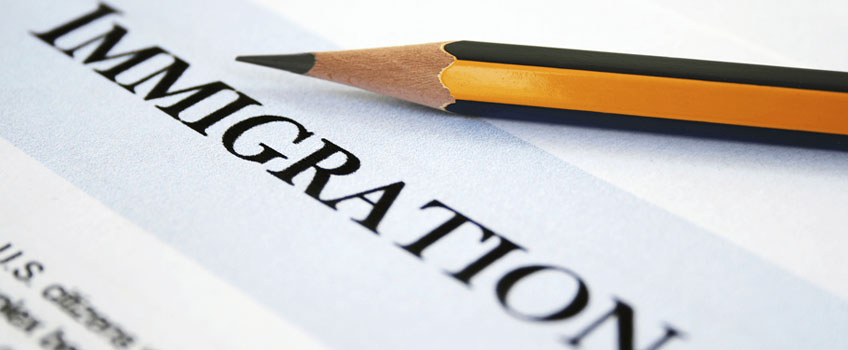 With many years of experience, our Immigration Solicitors provide advice and services in all areas of immigration law including the new Points Based System (PBS) which covers Tier 1 Entrepreneur, Tier2 Work Permit and Tier 4 Student. Whether you are an employer looking to hire an overseas national, a Skilled Professional considering furthering your career in the UK, or a Student contemplating a period of study at one of UK's Universities, we can advise and assist you at all stages of the immigration process.
We have garnered extensive experience in handling various types of applications such as Marriage or Partner, Asylum (adult and unaccompanied minors), and Human Rights (private and family life). Our work also covers Detention and Bail applications, as well as European Union law.We regularly assist with applications to Home Office by EU nationals and their non-EU family members for residence documents. We undertake work involving challenging Home Office decisions by way of an Appeal or Judicial Review. Our practice was directly involved in a landmark ruling by the High Court in 2013, a precedent-setting decision which prevented the 'charter flight' deportation of Tamil asylum seekers to Sri Lanka. The case received wide news coverage in the UK and internationally.
If you are settled in the United Kingdom and need help in bringing family members such as spouse or partner, children, dependent parent or grandparent to live with you, we can assist with the application process and ensure that you satisfy the conditions under the immigration rules. We will advise you of the legal requirements, range and content of documentation required, processing time scales and supplementary matters to ensure that the process runs smoothly and youachieve a successful outcome.
Our track record in all areas of immigration practice has enabled us to establish a client base from four major continents namely Africa, Asia, Latin America and Europe. Many of our clients retain our services from initial entry to the UK, through extension and settlement applicationsup to naturalisation as British citizens.
We understand the need to provide clients with affordable legal services and do recognise the importance of immigration issues to our clients and their families. Our immigration team can give legal advice in several languages apart from English, including French, Guajarati, Hindi, Sinhalese, Tamil and Urdu. We are alsoable to provide external interpreters in most other languages.